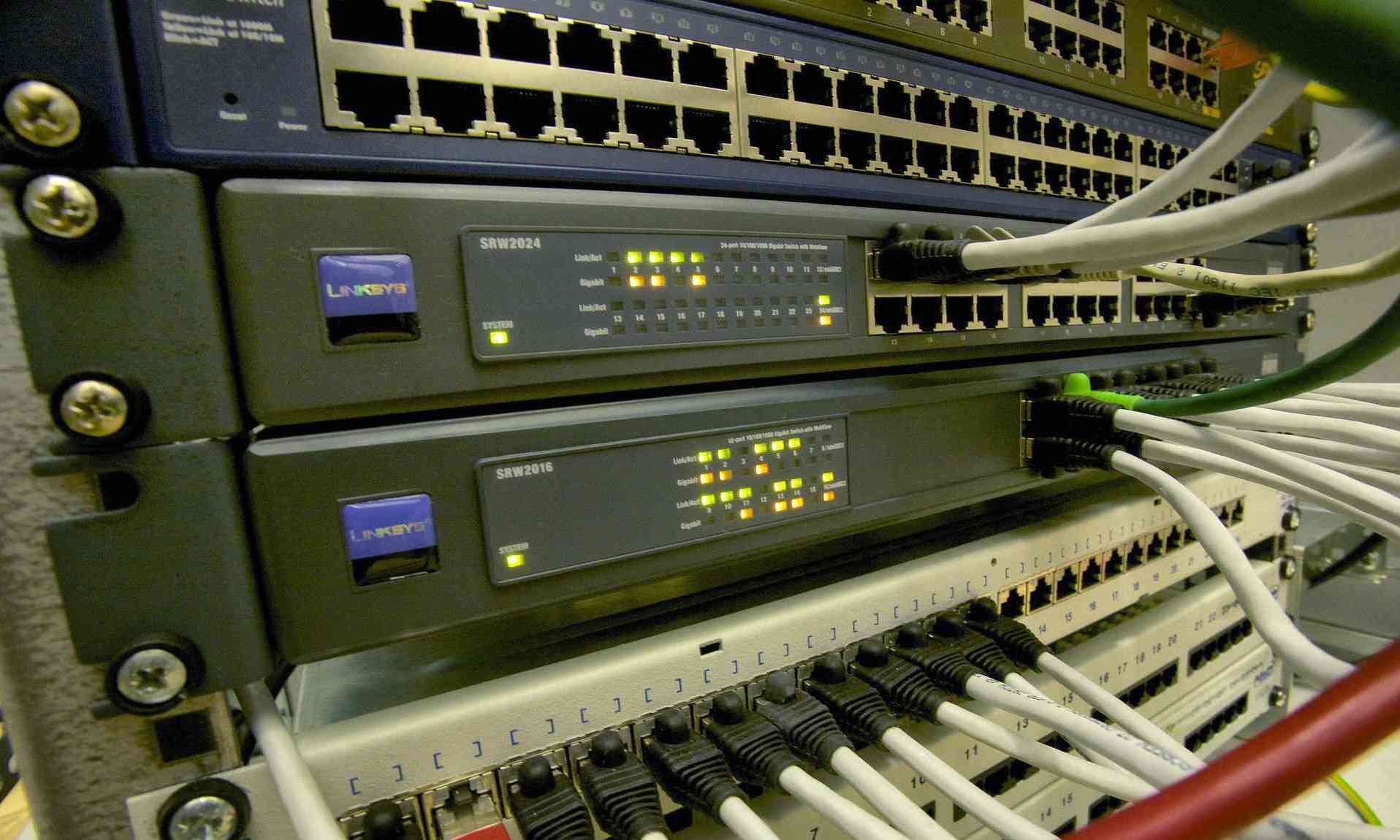 With the rapid pace of development in the field of science and technology, networking has been a field which has seen consistent ups. The advent of the era of internet and 'www' has even made networking a known proposition. Even topology of different types has found a prominent place in different institutions, business houses and even homes. The terms 'smart home' and 'home automation' has come into prevalence with networking and topology acting as their foundation. With networking, even small scale and medium scale enterprises are seeing prominent and highlighted presence in the market.  World reputed organizations and educational institutions are making the best use of networking and various kinds of topology to make themselves more efficient and effective in their various operations.
With the rising growth of networking in this period of time, there has been a consistent demand in the field of various networking components. One of them is the gigabit switch. Networking has hugely promoted the use of gigabit switch. Talking in technical terms, the gigabit switch serves to be an important component when it comes to the construction of networks. It is inexpensive and serves the best when it comes to the expansion of networks in homes and small businesses.
Now the question arises, what is a gigabit switch and what makes its presence so relevant?
Talking in terms of computer networking, a gigabit switch which is also referred to as the gigabit Ethernet switch is used to connect multiple devices. The devices which a gigabit switch connect include computers, servers, or even game systems. Gigabit switch connects these devices to a local area network (LAN). Along with that, a gigabit switch also aids in empowering other devices that include 4K HDTVs and DVRs. It enables these devices to get connected to the internet without their sole reliance on Wi-Fi. The gigabit Ethernet switch speeds up the ability to transfer data which further facilitates faster response time and better frame rate. Talking in general terms, a gigabit Ethernet switch expands the capacity of networks with the use of extra ports.
Steps to use a Gigabit switch
First, you need to free one of the ports on your router by unplugging one of the cables of your computer or your network devices and then plug it into an available port on your Gigabit Ethernet switch.

Then, you have to take another cable and plug its one end into another port on your gigabit switch.

You have to plug the other end of that cable on your computer router. Thereby, connecting it to your computer.
You must be left with other ports on your gigabit switch too. 
Since the switch is not a router, it does not assign an IP address and hence it can be of no use in managing networks in any way. But at the same time, the gigabit switch provides you with more ports to work with and the traffic which comes to the device connects directly to the router. In that case, you can buy an additional gigabit switch and then connect it accordingly with the router in order to get more ports.
Also check- How to connect Gigabit switch to router?
IMPORTANT POINT TO CONSIDER
Switches in routers are capable of transferring speeds like 10 or 100 or 1000 Mbps. But it should be kept in mind that the data in your network will only travel at the speed of the slowest devices. So in case if you have a router that has the transferring ability of 1000 Mbps, and if you attach a switch with a capacity to transfer data at 100 Mbps, then the data, in that case, will move at the speed of 100 Mbps to any device that is connected to that switch. 
So when it comes to adding switches to your network, you must pay attention that they match your existing speeds.