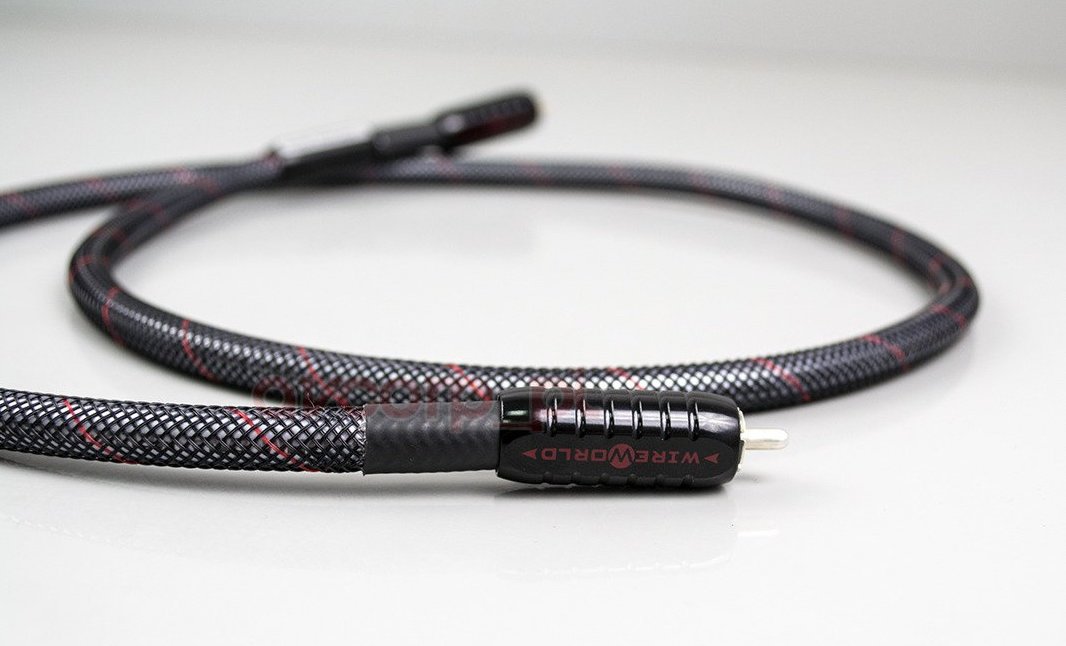 Finalviews.com receive some form of compensation from the links on this page, at no extra charge to you. Learn more.
Are you looking to buy a superb digital audio cable and finally stuck on the WireWorld Silver Starlight 7? We often receive requests about the authenticity of this product where the buyers stay confused about investing money in it. To cope with those demands, we have created WireWorld Silver Straight 7 Coaxial review where all the questions will be answered.
This low-cost silver-clad digital cable equipped with patented Silver Tube TM plugs that can be very handy for users. Let's check out this post in detail so that you can understand completely about it.
Introduction
If you ask our team, then we find that it is another cracker product from WireWorld brand. With an intriguing construction, this extraordinary device is capable of giving brilliant sound along with high-frequency. On top of that, there are patented Silver Tube TM plugs added by the manufacturer that makes it a superb deal at this price. The cable has a DNA helix construction and OCC silver-Clad copper strands that can result in saving lots of energy. Additionally, you will recognize a tremendous boost in 3D focus, dynamic contrasts, and clarity that is rare at this price. 


The Starlight 7 is designed by WireWorld brand with a motive to boost the art of digital audio reproduction, and we find that they have succeeded in doing so. That's not all; it has boosted the tone quality and enhances the holographic imaging in comparison with the equipment available in the market. In fact, this one is the only model that provides leading-edge technology and performance to the users. In the testing process, we found its performance up to the mark and even better than other digital cables available in this price range. This coaxial digital audio cable is definitely worthy of each penny that you spend in it. 
What are the top features in WireWorld Starlight 7 Coaxial Digital Cable?
This impressive digital cable is full of features that one can wish for. You should be aware of each one in detail, so the decision-making to shop this unit get a boost. Let's check out each of them carefully now. 
DNA Helix Technology Construction
The majority of digital cables come with the electromagnetic field energy electrons where the signal goes under the cable. On the other hand, the WireWorld Starlight 7 has flat conductors due to its DNA Helix construction that causes minimal electromagnetic loses. The presence of unique flat conductors gives a skin effect that will develop the direct signal path. It will let you enjoy a rich form of music that moves through the digital cable. 
Warm Sound
The other thing that we want the buyers to know in the Starlight 7 coaxial cable is it's neutral to warm sound. We have tested tons of other cables in the market, but the separation created between the instruments in the sound is quite different. The superior fit and finish also make it a brilliant option when compared with the others. The flexibility in sound makes the connection better than ever. 
Tighter Tolerance
All the conductors in this unit are isolated using molding and result in developing a unique pattern. The WireWorld brand has created these cables for creating pretty tighter tolerance. It results in boosting the life of the cable that is hardly found in others. We have researched correctly and hardly found such a digital cable. The built-in tighter tolerance is quite excellent to experience. 
Elegant Unit
If we talk about the digital cables that manufactured some years ago, there were lacks clarity and dynamic contrasts that may ruin the experience. It is all due to the presence of patented silver Tube TM plugs that boost the elegance to a completely different level. 


Pros
The art of digital music reproduction is redefined by this excellent unit thanks to authentic tone and holographic imaging. 

Despite having an exceptional build, the company has reinforced the peace level by giving a lifetime warranty from manufacturing defects.

Having this digital will let you enjoy a tremendous audio performance at a pretty affordable price without putting much pressure on the pocket.

This exceptional unit is manufactured from a reputed brand like WireWorld, who has a renowned name in the digital cable industry. So, you can expect the authenticity and quality of the manufacturer's side. 
Cons
Some may believe that the price tag of this unit is a little bit higher when compared with normal cables. However, the quality is up to the mark and deserves this price tag.

The information guide delivered with this digital cable could have been better. 
Conclusion
Many of the buyers may argue that why should they invest US$ 200 in Starlight 7 when they can buy a cable at US$ 20. However, you won't feel the difference until you use one. Our motive behind posting this WireWorld Silver Starlight 7 Coaxial review was to help the readers identifying the difference between the two. It is definitely worthy of this investment with superb performance and perfect construction. If there is a query in your mind regarding this cable, then write to us in the comment section.